Introducing Innovation for Automation
Aug 23 2023
IFA
2 Min. Read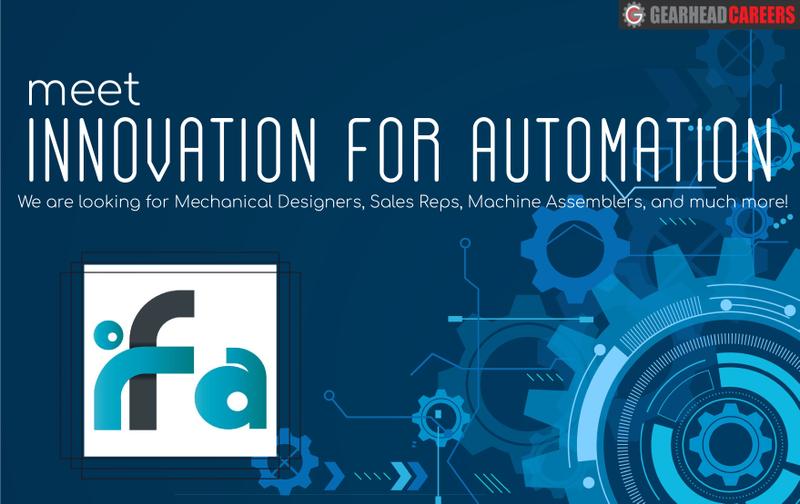 Say hello to the newest member of the Morrison family of companies, Innovation for Automation.
Innovation for Automation designs, builds, and supports customized automated systems, specializing in systems for material handling. Their systems use off-the-shelf components like conveyors, automatic guided vehicles (AGVs), and various support systems. Their goal is to get items from one point to another… quickly and autonomously. The company began their partnership with Morrison in 2023.
Innovation for Automation's services
The company's expertise is in systems for warehousing and manufacturing that streamline an operation's workflow through the use of:
Robotics
Automatic Guided Vehicles (AGV/AGC)
Conveyors
Vision Systems
Control Panels
Integrated Data
Machine Communication
Real Time Data
SCADA
Innovation for Automation has developed custom systems for:
Warehouse Automation
Automatic Storage and Retrieval
Warehouse Control
Plant Automation
Assembly Line Conveyance
Robotic Motion
The company goes beyond designing and building these custom systems to providing training and onsite support. Working with Triad Services (another Morrison company), Innovation for Automation provides specialized repair and maintenance on all types of AGVs. Trained technicians are located in 37 states across the U.S.
Hiring needs
Right now, Innovation for Automation has 19 employees, but the company is looking to expand. There are current openings for a machine assembly technician, mechanical designers, a data entry clerk, an automation sales engineer, and a controls engineer. Check openings and apply at Gearhead Careers.
Working for Innovation for Automation offers:
Excellent starting wages
Company-paid health insurance
Flexible spending account
Dependent care reimbursement
Life insurance
Paid holidays
Paid personal days
Paid sick days
Employee referral bonus
Disability coverage
401(k) retirement package
Welcome to our Morrison family
Join a Morrison company, and you join a family that's 350+ strong. It's a family of professionals like sales representatives, managers, engineers, technicians, administrative staff, and customer service representatives. We take care of our customers by thoroughly understanding their business and responding quickly to their needs.
Check out Gearhead Careers to search our current openings. Apply today and start the process of joining our industry-leading family.
© https://www.gearheadcareers.com