Get to know Morrison Industrial Equipment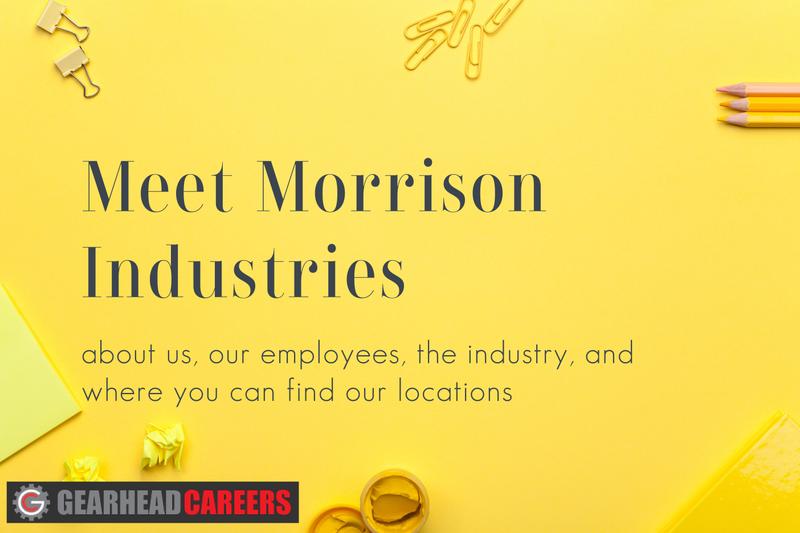 Introducing Morrison Industrial Equipment, a leader in the material handling business.
Hello. We're Morrison Industrial Equipment Company, a leader in the material handling business with a 70-year history of thorough industry knowledge, unparalleled dependability, top quality products, and exceptional service. We're a top U.S. dealer for forklifts, Mobile Elevated Work Platforms (MEWPs), industrial utility vehicles, industrial floor cleaning equipment, and more. Our training arm,TrainMOR, certifies forklift operators per OSHA requirements.
Morrison's businesses
Our main business is selling, leasing, renting and servicing forklifts and other material handling equipment through our 12 branches in lower Michigan and northern Indiana. Over the years we've strengthened the company through acquisitions of related companies, growing into a broadly-integrated supplier. Our family of companies includes:
Other lift truck dealerships - Forklifts Michigan and Quantum Lift
Businesses supporting floor cleaning equipment - MVP (parts) and Triad (service)
Cisco (batteries)
Used Parts Depot
Mor-Son Leasing (equipment leasing and rental)
Innovation for Automation
Together these companies support our customers's needs and provide a diverse, growing environment for employees.
Material handling and forklifts
The term "material handling" may not be familiar to everyone, but the need is well understood. At its most basic, material handling is about getting items from Point A to Point B. Whether it's getting sheet steel to a punch press, moving workpieces around a factory, delivering finished goods to a warehouse, or delivering a load of lumber for pick-up, it's all material handling.
Forklifts are key pieces of material handling equipment. They're designed to lift and carry heavy loads over short distances Most people associate forklifts with manufacturing facilities and warehouses; however, they're also common in distribution centers, lumber yards, sawmills, and even on farms.
Forklifts are highly specialized for their use. Different models are designed for different load weights. There are indoor and outdoor models. Various options and accessories further tailor a forklift to its use.
Morrison branch locations
Morrison Industrial Equipment's business is centered in its 12 branch locations. Each branch serves the need of customers in a specific geographical area with:
New material handling equipment sales and leasing
Floor cleaning equipment sales and leasing
Pre-owned equipment sales and leasing
Equipment rental
Parts and service
Warehouse design and other services
We have branches in:
Battle Creek
Branch Manager: Jerry Jones
Office Manager: Tahjia Gilliam
Brighton
Branch Manager: Karl Klein
Service Manager: Kayla Clayton
Parts Manager: Josh Higgins
Elkhart
Branch Manager: Phil Haarer
Service Manager: Jeffery Rowland
Parts Manager: Luke Kulakowski
Grand Rapids
Branch Manager: Steven Kelly
Service Manager: Jason O'Dea
Parts Manager: Don Fochtman
Greenville
Branch Manager: Sue Sturtevant
Service Manager: Kyle Swan
Parts Manager: Michele Hilliker
Holland
Branch manager: Adam Magoon
Service Manager: Beth Merrill
Parts Manager: Kirby Kerkstra
Kalamazoo
Branch Manager: Jerry Jones
Parts Manager: Matthew Shoemaker
Office Manager: Tahjia Gilliam
Mason
Branch Manager: Dan Tase
Service Manager: Orville Payment
Parts Manager: Matthew Troost
Muskegon
Branch manager: Jeff Jenkins
Service Manager: Donald Davis
Parts Manager: Currently hiring – Please apply
Saginaw
Branch Manager: Brian Duve
Service Manager: Holly Taylor
Parts Manager: Stephanie Rizer
South Bend
Branch Manager: Jim Stroven
Service Manager: Ivar Holm
Parts Manager: David Tobias
Traverse City
Branch Manager: Tom Purgiel
Service Manager: Steve Fellows
Parts Manager: Penny Fellows
The Morrison family wants you!
Morrison employs over 350 people, a welcoming family of professionals that includes sales representatives, branch managers, service and parts managers, service technicians, administrative staff, and customer service representatives. We pride ourselves on taking care of our customers by thoroughly understanding their business and responding quickly to their needs.
Check out Gearhead Careers to search our current openings. Get to know our great company - offering competitive pay, great benefits, fun, supportive co-workers, and opportunities for growth.Apply today and start the process of joining our industry-leading family.
© https://www.gearheadcareers.com