How to get job experience when you're starting out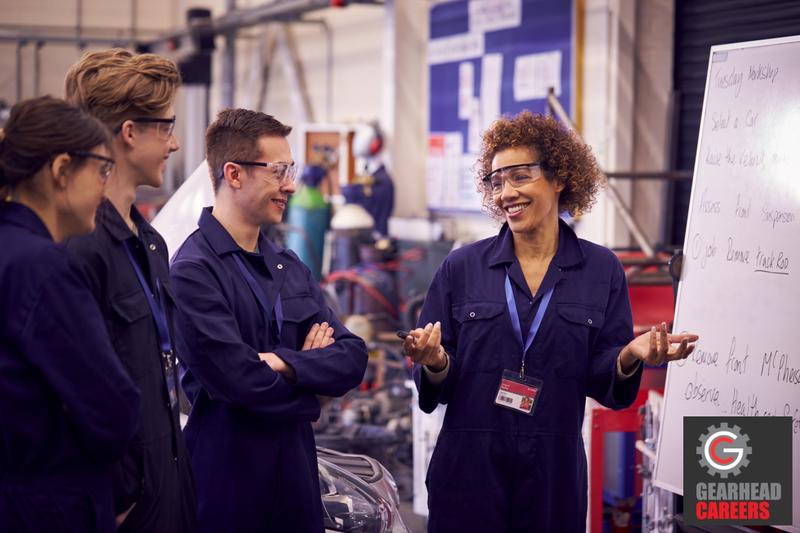 It's the basic Catch 22 of employment. Most job listings specify relevant experience as a requirement, but how do you get job experience if you can't get a job? It's especially tough if you're just starting in your chosen career. It can seem impossible to get a foot in the door.
Internships and apprenticeships can get you the experience you need when you start a career. However, many people entering the job market shy away from these options because they've heard that internships and apprenticeships are nothing more than unpaid menial work. Few job seekers can work for no pay, and humdrum work doesn't help you climb a career ladder.
At Morrison, that's not the case. We use internships and apprenticeships as training grounds for team members. Plus we offer competitive wages, great benefits, and even a free tools program for service technicians in training.
Internships that help you grow
Many of our departments and branches offer internships in fields like sales, marketing and accounting. You get a chance to learn critical skills from knowledgeable professionals and gain experience performing important tasks. For example, inside sales interns help develop customer accounts, apply sales techniques, and manage social media accounts. They enjoy benefits like health, dental, vision and life insurances, 401K, and paid time off.
According to Ryan Whitacre, Marketing Intern, "My internship with Morrison Industrial Equipment has helped me better my knowledge of business-to-business marketing in the industrial equipment industry, as well as jump-start my career with a full-time position."
And Braden Terpstra, IT Intern, says "My internship with Morrison provided me with valuable work experience and career guidance as a college sophomore. Based on the insights I gained from the internship, I refined my major track to align with the current and future demands of the IT sector."
Both Ryan and Braden have joined the Morrison family, putting their internship experiences to good use.
Apprenticeships that let you earn and learn
Morrison offers full time Apprentice Service Technician positions at many of our branches. This team member works Monday-Friday, first shift, 40 hours weekly with the opportunity for overtime. The job involves working on forklifts of all types and sizes, as well as scissor and boom lifts, floor cleaning equipment, and much more. Service Technicians use a company vehicle regionally and must have a valid driver's license in good standing. There's a great benefits package, including health, dental, vision and life insurances, 401K, and paid time off.
Tools for Technicians
Many service technician jobs require a range of tools. That can mean a significant added expense. Not at Morrison. Our "Tools for Technicians'' program gives you a set of all the tools you need. Stay at Morrison 18 months and the tools are yours! 
Says Joshua Strong, Apprentice Service Technician, "I've been at Morrison for about a month and between the managers and all the other techs, it has been a smooth transition. The tools for techs program helped me get started by providing the tools I would need right away. Being able to start hands-on training from day one was a big plus."
Start your career at Morrison
As a leader in the material handling industry, Morrison is a great place to start a career. Look for our internship and apprenticeship opportunities to get the job experience you need. We invest in employee training and provide great opportunities for growth.
Check out Gearhead Careers to search our current openings and see a summary of all the Morrison companies. Apply today and start the process of joining our family.
© https://www.gearheadcareers.com