Join a Critical Industry - Material Handling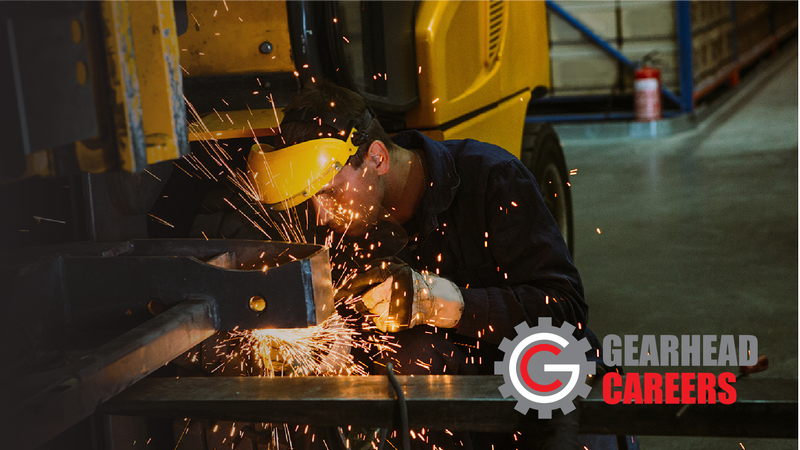 Forklifts play a critical role in the Material Handling Industry—an industry that operates behind the scenes but is vital when it comes to getting us the goods we need in every industry—from manufacturing to agriculture to distribution of goods—material handling is all about keeping the world moving.
One of the most critical material handling machines is the forklift. These workhorses can be found at lumber yards, in factories and warehouses, and even on farms—wherever heavy items need to be lifted, moved, delivered. And these hard-working machines need skilled technical support to keep them running. That's where our professional forklift service technicians come in.
Would You Make an Outstanding Forklift Service Technician?
Forklift technicians are responsible for providing on-site inspection, repairs, and maintenance of a customer's material handling equipment. They diagnose issues, inspect, test, and listen to equipment to locate causes of malfunctions. They remove and inspect machine parts to detect wear, misalignment, or other problems. As needed, they'll install new or repaired parts. They clean and lubricate shafts, bearings, gears, belts, and other parts of machinery, as required, and much more.
Being a forklift service technician is a test of both your problem-solving and customer service skills. Each day presents new challenges with a variety of forklift types in varying industry settings and the many different maintenance and repair tasks required.
With Morrison Industries, becoming a skilled forklift technician is attainable for entry-level people with no experience. Our free, paid training and is second to none and continues throughout your career to keep your knowledge and skills current.
Starting a career as a technician opens doors to a long, rewarding career in material handling. Our forklift technicians can and often do move into other roles such as technical support, sales, parts, service, and management positions.
With advances like driverless vehicles and automation making their way into warehouses, it's more important than ever to maintain and repair this vital equipment quickly and safely. There are many types of forklifts, and each call for specialized knowledge so skilled, professional technicians are in high demand.
Why Become a Forklift Service Technician?
Looking for a job with exceptional work/life balance at a stable company that pays well? If you have a strong mechanical aptitude, and like to solve problems for people, you could find success and satisfaction as a forklift technician for one of our Morrison Industries companies. We offer free, paid training and our Tools for Techs program ensures you get, and keep, the tools you need to succeed.
Join us! We need you!
Gearhead Careers direct hires for each of the Morrison Industries companies. Forklift Technicians are needed in each of our 11 branches at Morrison Industrial Equipment Company, as well as at Forklifts of Michigan, and Quantum Lift in Detroit. You can explore each of our companies in more detail and view job openings here.
© https://www.gearheadcareers.com