Employee Training at Morrison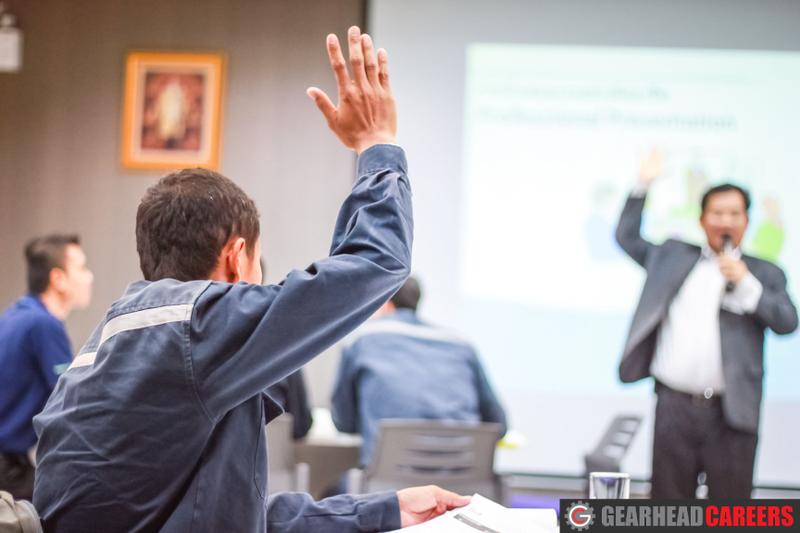 Companies can invest in many things – land, buildings, machinery, inventory. However, the most important investment a company can make is in employees. That investment comes with a great return. In fact, the quality and commitment of employees can differentiate winners from also-rans in the business world.
Employee training (that is, providing workers with education and skills that relate to their roles) is a crucial way companies invest in employees. It increases employees' knowledge and skills so they can contribute more.
Morrison invests in its employees with thorough training for new hires and continuous, ongoing training opportunities that create paths for growth. Here's an overview of Morrison's training programs and advancement opportunities.
New employee training at Morrison
Training begins on the first day with onboarding that explains the basics of the job and the culture of the company. This is followed by job-specific training. For example, equipment service technicians at Morrison branches have about a 10-week training program that includes
Instruction about Morrison's policies and culture
Partnering and job shadowing with different technicians
Classroom instruction on safety, basic electricity, IC electrical systems, basic fuel systems, basic hydraulics, mast and chassis, brakes, and customer relations
The goals of training are to build the skills of our new hires as well as improve their on-the-job performance and productivity.
We offer ongoing training in the form of e-learning sessions on a number of topics (incentives of $5-50 are provided.) We also have a Tools for Techs program for those who want to learn how to be a technician. (We provide tools for 18 months. If the trainee stays with Morrison for 18 months, they get to keep the tools.)
Career advancement
Anyone who's interviewed for a job recently has probably been asked, "Where do you see yourself in five years?" On the other hand, if you're looking for a job, you may want to know, "Are there opportunities for advancement within the company?" Companies that invest in employee training and that support growth through career advancement are more attractive to job seekers.
Morrison is committed to providing excellent, thorough employee training for new and existing employees. Plus, Morrison has a long history of promoting employees. Many of our branch and department managers worked their way up the ladder through a combination of skills training and on-the-job excellence. For example:
Adam Magoon, Holland Branch Manager who joined the company as a Parts/Service Department Management Trainee. He became an Account Representative, then an Assistant Manager for service and parts.He advanced to Service Manager and then Branch Manager.
Jeff Jenkins, Muskegon Branch Manager has been with Morrison over 15 years, starting as a Parts Manager and then being promoted to Branch Manager.
Kendra Rickle, General Manager at Forklifts of Michigan started her Morrison career as a Parts Assistant. She was promoted to Parts Manager, then Regional Manager for aftermarket sales and is now General Manager at Forklifts of Michigan.
Morrison invests in you
Morrison is a great place to work. You'll be part of our team-oriented, supportive work environment and gain the pride that comes from knowing you're part of a leader in the material handling industry. Not to mention that we invest in employee training and provide great opportunities for growth.
Check out Gearhead Careers to see our current job openings as well as an overview of all the Morrison companies. Apply today and start the process of joining our family.
© https://www.gearheadcareers.com