What are the highlights of being a forklift technician?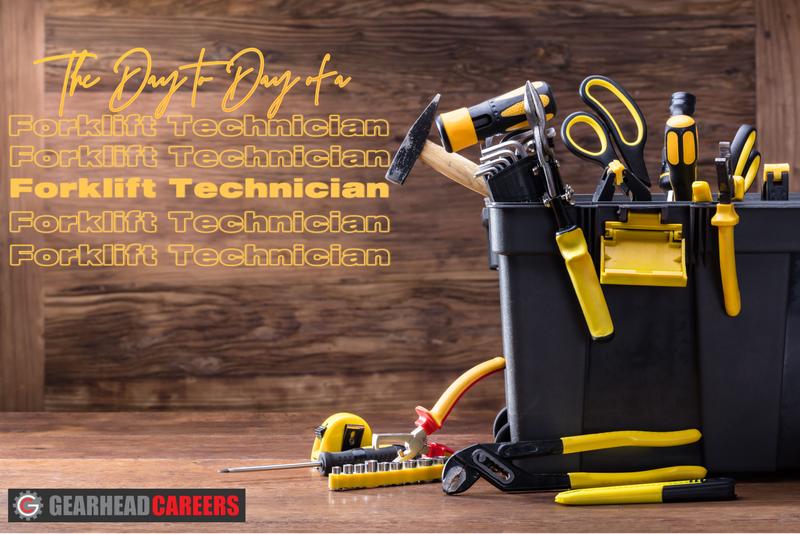 Some people want office jobs where they come to work in the same place each day. Other folks need jobs that allow them to move around, letting them put their analytical and people skills to work in a variety of settings.
If you're the latter type and lean towards more mechanical, hands-on skills, being a forklift technician at Morrison may be an excellent fit for you. Here are some of the highlights of working with us as a service technician for forklifs.
Every day is different from the last
Each day you'll be assigned customers to visit – some for routine preventive maintenance and some for repairs. Since each customer facility will have a unique fleet of vehicles, you'll need to be prepared to perform testing, scheduled maintenance, and repairs on a wide range of truck models – forklifts, aerial lifts, and other industrial vehicles.
Some trucks are electric. Some are powered by internal combustion engines. But no matter how the truck is powered, you'll need to identify and run the tests that pinpoint the cause of any issues.
New challenges
It goes without saying, but we'll say it anyway: The daily life of a Morrison forklift technician is riddled with new challenges. While there will be routine maintenance tasks, there will also be unanticipated issues that come up.
Just as a doctor diagnoses a patient based on symptoms and test results, you'll be called on to diagnose the cause of a variety of performance issues. The "treatment" may be a simple tweak to a component or you may need to prescribe a new part. Customers will look to you, the forklift technician, for a solution.
Independence and support
As a forklift technician you're trusted with a company repair van each day. You're responsible for getting to your appointments and completing your work. You work independently, but if you have a question or need assistance solving a customer's issue, you always have the support of your branch office - the service and parts department, your manager, and the entire team of forklift professionals.
Building relationships
A major part of a forklift technician's job is building positive relationships with customers. You are the public face of Morrison, and your ability to earn the customer's trust reflects well on the company as a whole. Showing up on time, working efficiently, solving problems, and sharing ideas that save the customer money are ways forklift technicians build strong, lasting customer relationships.
Ongoing learning
Morrison believes in the power of education and training for their employees. You'll be thoroughly trained when you join our team and will even get to job-shadow a senior technician. As manufacturers add new models, Morrison trains technicians so they're up to date.
Join our team at Morrison
Being a Morrison forklift technician definitely has its perks. You get lots of variety and challenges. You work independently but are well supported. You get to build strong customer relationships, and you can count on Morrison's commitment to thorough, ongoing education. Morrison is a leader in the material handling industry with forklift technician openings at our multiple locations.
Check out Gearhead Careers to search our current openings and see a summary of all the Morrison companies. Apply today and start the process of joining our family.
© https://www.gearheadcareers.com