Great opportunities for career advancement at Morrison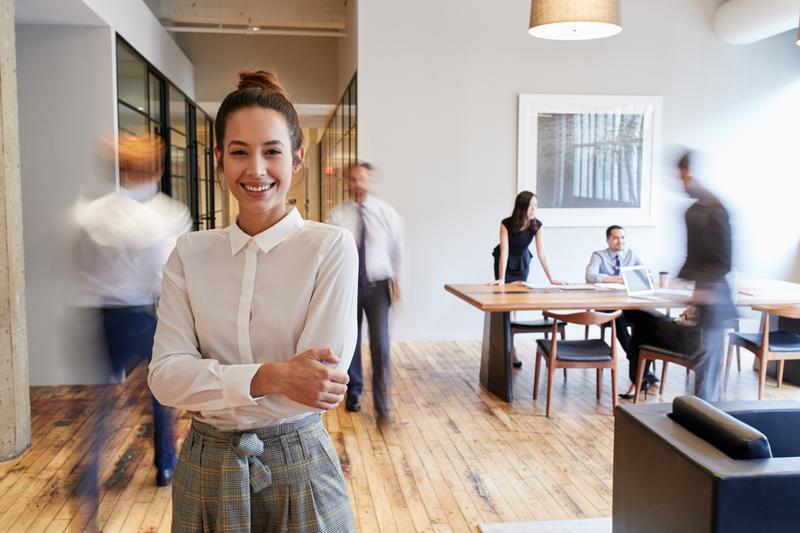 "Where do you see yourself in five years?" That's a common question asked by job interviewers. It's common because companies want to hire people with energy and drive.
On the flip side, job seekers want to know about upward mobility at a company. They may ask, "Are there opportunities for advancement within the company?" or "Where have successful employees in this position progressed?" Job seekers are more attracted to companies that invest in their employees with education and that encourage employee growth through career advancement.
This blog post reviews the major benefits of career advancement and explains how Morrison promotes growth in their employees.
Benefits of career growth
Sometimes getting too comfortable can lead to less happiness. People need to leave their comfort zones sometimes because challenges can be very beneficial to a person's well-being. That's why career growth is important — you move ahead professionally, and the change and challenge make you happier.
Here are some other benefits career advancement offers:
Career growth often brings a better salary so you're better off financially.
Career advancement pushes you to reach your full potential, rather than staying where you're too comfortable.
When you're upwardly mobile in your career, you may feel more motivated at work since you've been rewarded for your efforts.
When there are career growth opportunities, you may feel more satisfied about your job and be more likely to stay with the company.
Career advancement at Morrison
At Morrison there's always opportunity for growth. We start by offering great training. For example, technicians start with hands-on, job shadow training, classroom education, and E-learning. Plus, we offer opportunities to grow skills and abilities through mentorship as well as chances to try new things.
Here are examples of upward mobility at Morrison:
Adam, Holland Branch Manager: I first met Morrison at a job fair. That's where I got my first official job out of college – Parts/Service Department Management Trainee. In 2007, I advanced to become an Account Representative. In 2010, I moved to Holland, MI, and became Assistant Manager for service and parts at the branch there. Then I became Service Manager, and since 2015, I've been the Holland Branch Manager.
Jeff Jenkins, Muskegon Branch Manager: I've been with Morrison a total of 15 years so far. I started as a Parts Manager and was promoted to Muskegon Branch Manager.
Kendra Rickle, General Manager at Forklifts of Michigan: I started this career journey in 1993 at the Greenville branch as a Parts Assistant. In 1997 I was promoted to Parts Manager. In 2014 I was offered an opportunity to become Regional Manager for aftermarket sales. Then in 2018 I was promoted to Morrison Mason Branch Manager. In January of 2020, I joined Forklifts of Michigan as General Manager.
Join Morrison
Gearhead Careers hires for all the Morrison companies. You can explore our companies and view job openings.
Morrison is a leader in the material handling industry. We're a team-oriented company that believes in growing talent from within. Apply today. Come and grow with us.
© https://www.gearheadcareers.com