What makes Morrison a great place to work?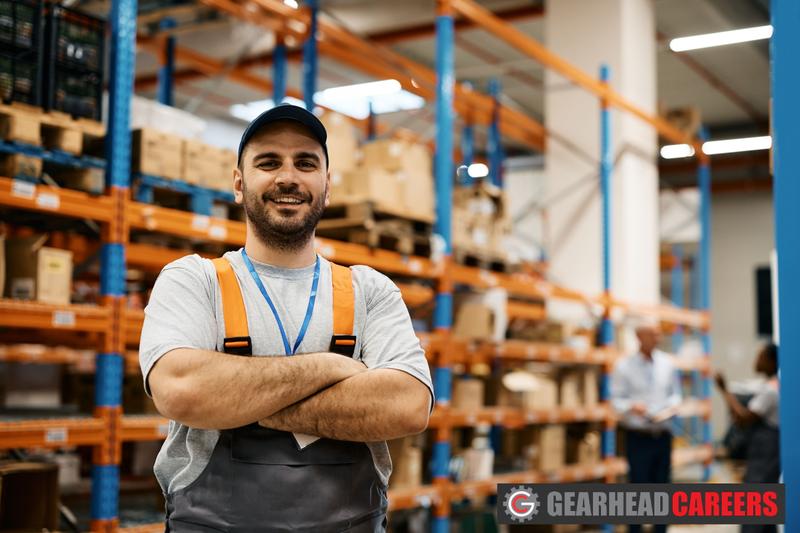 The average working person spends around 2,000 hours a year at their job, more if you're the kind who takes work home. If you spend that much of your life at a job, it should be at a workplace and company you like. A company like Morrison. Now let's look into what makes Morrison a great place to work.
Introducing Morrison, a leader in material handling
Morrison Industrial Equipment Co. has been in business since 1953. Expert in material handling and other industrial equipment, the company is known for their great customer service and for always delivering unmatched value on their products and services.
Everyone at Morrison strives to help customers increase their productivity and profitability. We do this with equipment and service solutions that maximize efficiency and reduce downtime. We work hard to gain the trust of our customers and stay true to our slogan: When you need more, choose Morrison.
Morrison Industrial Equipment has twelve branch offices throughout Michigan and Northern Indiana so we're close to customers. We're a multi-line dealer so we can offer our customers top-quality equipment brands and a wide range of models. With Morrison's extensive range of solutions combined with our applications expertise, customers get just what they need. Beyond new equipment sales, we offer leasing and rentals, used equipment, service/preventive maintenance contracts, parts, and technical support.
Our subsidiaries offer additional products and services for industrial floor cleaning and material handling.
A great place to work
As we said, it makes sense to work somewhere you like. Let's look at what makes Morrison a great place to work and a great place for you.
Longevity and stability - You want a company that's in it for the long term. No fly-by-night organization, Morrison has been around for 70 years and just keeps growing.
Leadership and expertise - You want to feel good about where you work. The Morrison name is well-respected because of our integrity, excellent customer service, and expertise. It's a reputation our employees take pride in.
Opportunities for growth - Do you want to learn, grow, and advance? We have a wide range of employment opportunities here at Morrison. There's lots of room for advancement. We're committed to facilitating employee growth, and with a dozen branches plus our subsidiaries, there's a lot of opportunity for advancement. (Many of our leading managers started with us as assistants, technicians, or clerks.)
We offer competitive salaries and a full range of benefits, like these offered in 2023:
Generous Paid Time Off
Affordable medical, drug, dental, and vision insurance coverage (can include your family)
Paid life insurance for you, your spouse, and your children
Available 401k with employer matching
Employee Assistance Program for you and your family
Available tax-beneficial Flexible Spending Account
Employee Referral bonus
For those who join us as a learner technician, you are automatically enrolled in our thorough training program. You'll also get an 'on loan' tool package that's yours once you complete 18 months of employment in good standing.
When it comes to work culture, you won't find a friendlier environment than Morrison. Employees share their knowledge and work together to meet customer needs.
Check out our Morrison family
No doubt about it, Morrison is a great place to work. We're a leader in the material handling industry. We're team-oriented and offer great benefits and training. Our work environment is supportive and friendly, and we provide great opportunities for growth.
Check out Gearhead Careers to see our current job openings as well as an overview of all the Morrison companies. Apply today and start the process of joining our family.
© https://www.gearheadcareers.com