About Quantum Lift
Quantum Lift, Inc. stands on a broad foundation of Forklift industry experience. With twenty years as a Field Technician, Supervisor and Sales Representative, Quantum Lift's founder has worked as a leader. His dream to start a company that provides superior service while building mutually beneficial relationships was greeted with enthusiasm; both from Customers and Co-workers. In 1999, Quantum Lift, Inc. made the future of forklift sales & repair available throughout the greater Metro Detroit area.
Based in the Warren Michigan area, we provide service, parts, rental, floor cleaning, dock and door, and new equipment to our customers. Quantum Lift is one the premier forklift providers in Southeast Michigan.
We service all makes and models of Forklifts, Scissor Lifts, Sweeper/Scrubbers, Boom Trucks, Commercial Doors and Levelers. We have the right combination of certified technicians, service programs, planned maintenance, parts and rental units to keep customers satisfied and more headed our way. Quantum Lift is focused on building a strong customer relationship and will stand behind all work performed.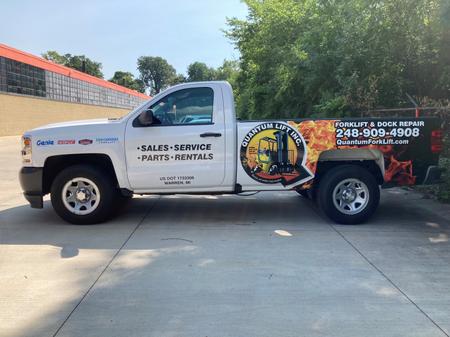 Location
Quantum Lift, Inc.
21300 MacArthur Blvd Warren MI 48089
Phone: (248) 909-4908 Fax: (248) 549-9426
Toll Free Phone: (855) 249-7163