We are Morrison. And we're hiring. Direct.
The company was founded in 1953 in Grand Rapids, MI by A.G. & Mary Morrison and their three sons—Bill, Jack and Dick. We have now grown to 11 full-service branches located throughout Lower Michigan and Northern Indiana, plus 2 satellite offices and our Central Parts Distribution Center, also in Grand Rapids.
Yes, we sell and service forklifts, but that is not all. Not even close. Morrison Industrial Equipment Co. is a multi-line forklift dealer, full-service and support material handling partner and supplier. From agricultural rough terrain, monster forklift trucks to manual pallet jacks, from small parts bins to mega-warehouse pallet racking installations w/automated guided vehicle systems, we have it all, sell it all, support it all, fix it all.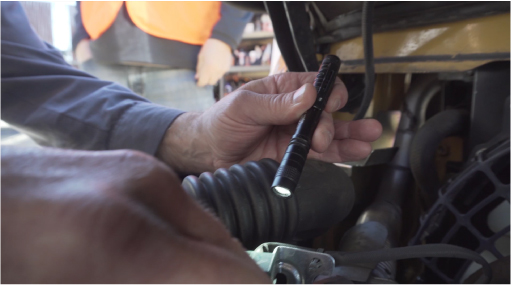 Our Locations
GRAND RAPIDS
1825 Monroe Ave NW
Grand Rapids MI 49505
BATTLE CREEK
381 Helmer Rd N
Springfield MI 49037
BRIGHTON
1183-A S Old US Hwy 23
Brighton MI 48116
GREENVILLE
1329 Callaghan St
Greenville MI 48838
HOLLAND
3303 Windquest Dr
Holland MI 49424
KALAMAZOO
3510 Miller Rd
Kalamazoo MI 49001
LANSING
575 Jewett Rd
Mason MI 48854
MUSKEGON
841 E Barney
Muskegon MI 49444
SAGINAW
808 N Outer Dr
Saginaw MI 48601
TRAVERSE CITY
2749 Aero Park Dr
Traverse City MI 49686
ELKHART
2988 Paul Dr
Elkhart IN 46514
SOUTH BEND
2505 N Foundation Dr
South Bend IN 46628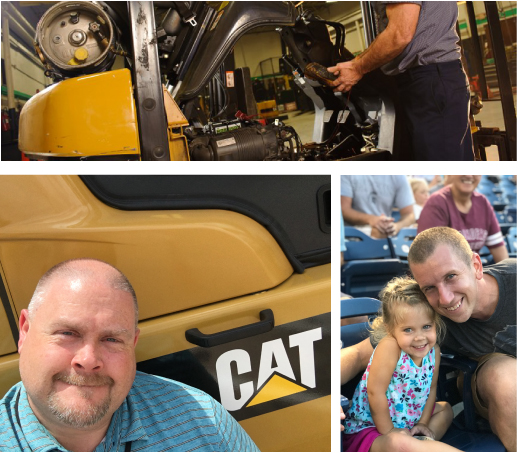 It Takes a Village.
It takes a lot of great people doing great work to provide the kind of consistent customer care and solutions we provide.
We like to say that we are a service company that happens to sell forklifts. In other words, we partner with our customers for the long haul.
We are problem solvers. Solution finders. Creative thinkers. People pleasers. Hand shakers. Birthday-celebraters. Pizza partiers. Chill go-getters with customer service super-powers.
We like big trucks. And cool tools. We like to fix-things-right-the-first-time. We love to see people grow in their careers. We come prepared. Making customers happy is why we get up every day. We drink coffee and energy drinks to get us the rest of the way.
Smiles. Laughter. Coffee. Beanies. Company bling. A listening ear when needed. Team outings. Christmas parties. Member Michigan Brewer's Guild. We sponsor Michigan Craft Beer Festivals y'all. Boom.