We are Cisco Inc.
Service is the at the core of Cisco Battery and Cisco Dock Divisions. Experience, knowledge, and expert installation and repair for dock equipment and industrial batteries and chargers. Battery and Charger: Cisco Battery and Charger Division is the dealer in Michigan and Northern Indiana for Hawker Industrial Batteries, the world's largest industrial battery manufacturer with the highest standards of quality control value for your forklift, lift truck, and pallet jack.
Loading Dock and Gate: Cisco is a certified dealer in West Michigan for Serco Dock Equipment, a leading provider of safe, reliable loading dock solutions. We install a complete top of line commercial and industrial products from Amarr, Cornell, Albany International, and Dynaco Doors.
We offer sales, installation, repair, and preventative maintenance on all loading dock products. Reliable Door, Fence and Gate Systems offers commercial and industrial doors of only the highest quality and dependability. We offer everything you need for a safe, efficient loading dock and gate.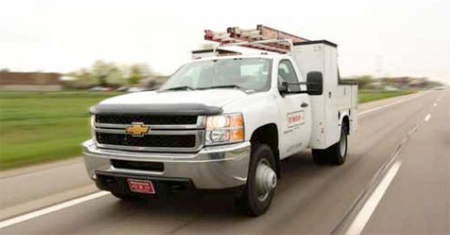 Locations
Cisco, Inc. Grand Rapids
4565 Herman SW
Grand Rapids, MI 49509
616-534-8651 / 800-968-8651
Fax: 616-534-4830
Cisco, Inc. Muskegon
2210 Roberts St.
Muskegon, MI 49444
231-722-2505 / 800-968-8651
Fax: 231-728-7203
Cisco, Inc. Troy
321 Elmwood Ave
Troy, MI 48083
800-968-8651